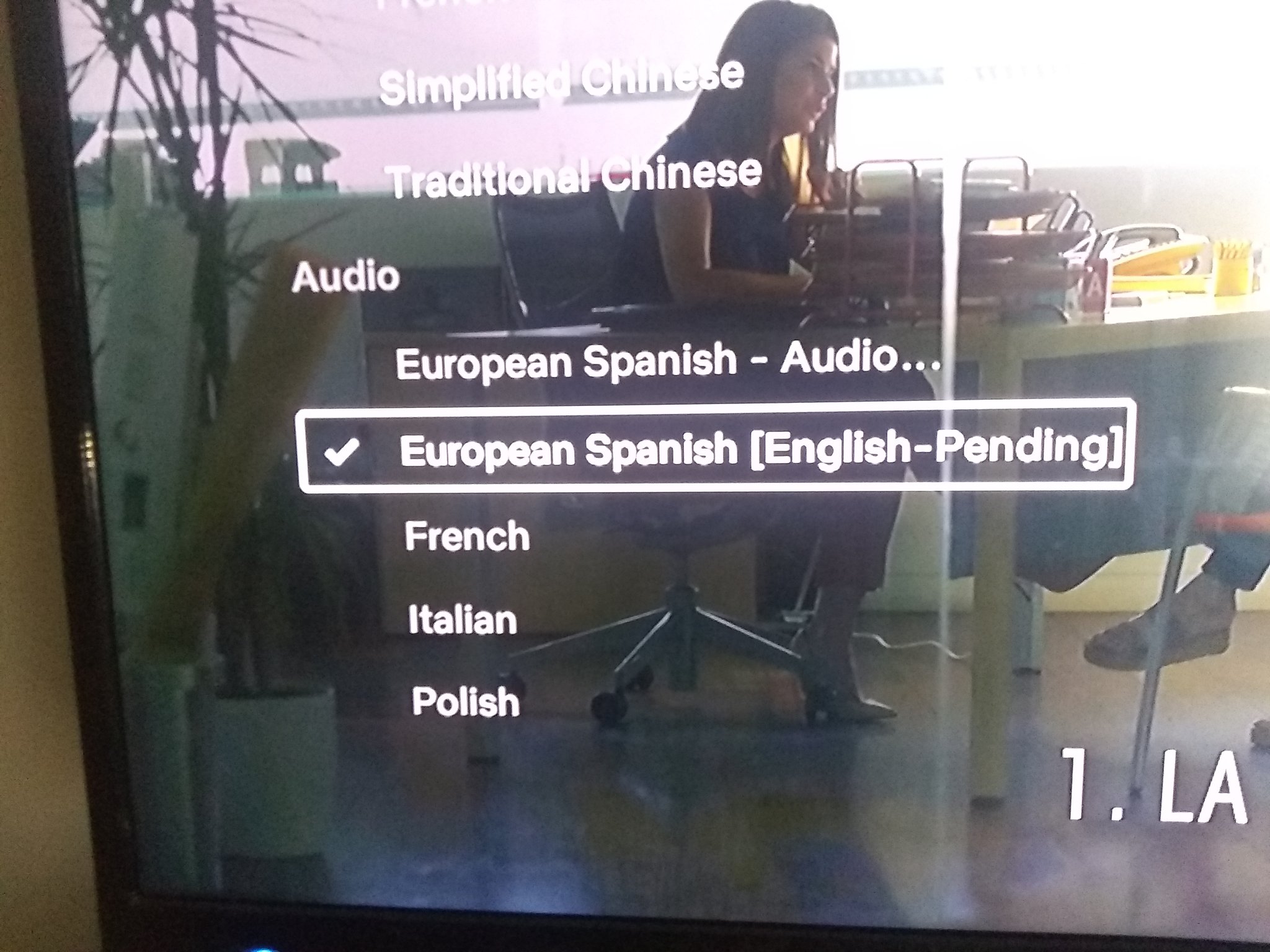 Here's everything you need to know about the world of television for Monday, May 18th, 2020. I'm writing this from the Twin Cities, where AllYourScreens HQ is powered by coffee and blueberry muffins from Starbucks.

ANOTHER SOURCE OF NEW PROGRAMMING FOR THE SUMMER
Until the late 1980s, the broadcast networks didn't air much new programming in the summer months. There were a few new variety series and specials, some theatrical movies and sports. But much of their summer schedules were filled with reruns and the occasional news program. At the time, there was a perception that audiences wouldn't watch television at the same level in the summer. So why spend money on new programming if the audiences weren't going to be there.

But one of the ways they stretched their programming dollars was by airing so called "broken" pilots - pilots that weren't picked up by the network for the Fall. The various networks would air an hour a week under some vague name like "Showcase Theater" and hope for the best. These blocks generally didn't do all that well in the ratings because the shows weren't promoted ahead of time and there was no buy-in from the audience ahead of time. So as the networks began expanding their original programming during the summer, this idea just faded away.

But this summer. the networks will be struggling to fill their schedules with new shows, so I think it's time for the networks to reconsider the idea of airing rejected pilots. And there are a couple of good reasons to consider the idea.

The obvious one is that these are programs that have already been produced and the production costs already written off. Each of the big three broadcast networks has a sister studio that already owns lots of failed pilots. And unless a network wanted to acquire something from an outside studio, they wouldn't even have to do any negotiations. According to severl people I spoke with over the weekend, the network typically has the option of airing any pilot it has ordered 1-2 times without having to cut a deal with the participants.

So aside from the ready-made new scripted  programming, what are the advantages of airing old pilots? One difference between 2020 and the 1970s is that the average television viewer is much more knowledgeable about the television business today. They likely heard a bit about the pilots as they were being ordered and viewers will tune in to watch some failed pilot featuring a favorite actor or familiar character. And while this year's abbreviated production schedule means there aren't many newer pilots to choose from, there are plenty from previous years available.

Now network programming executives typically hate this idea, because there is always a chance that the viewing audience will watch a failed pilot and fall in love. They don't want to have to deal with "why didn't you choose this great show?" questions for the next six months. Particularly when the decisions are often much more complex than "is the show any good?" But in this hyper-competitive TV world, there are worse things that having an idea that audiences already know they want to see again.

AN UNEXPECTED CONSEQUENCE OF THE SHUTDOWN IN HOLLYWOOD
While streamer Netflix seems to be weathering the extended production shutdown worldwide just fine, there are the first signs that it is having a modest impact. Several of the Netflix original productions coming from outside the United States are being released here without an English language audio track. While English language subtitles are available, I've noticed shows produced in France and Spain have notices that the English language audio is being delayed due to the pandemic. So far, the delay seems to be limited in size, but it's something to watch for in the coming weeks. 

I don't have an explanation from Netflix about the problem, but given that the affected shows are coming from different regions, it's likely the delay is coming on the U.S. side of the production process.

IN CASE YOU MISSED IT
Here's a quick rundown of a few things I reviewed over the weekend & this morning. A new season of "Bering Sea Gold" premiered on Friday. On Sunday, TNT premiered "Snowpiercer," based on the Bong Joon Ho's ambitious feature film and Hallmark aired another installment in its "Aurora Teagarden" franchise. And this morning, Netflix released a new competition reality show, . And I take a look at "Arctic Waters," a Discovery reality series from Norway that the company has released to Hulu and on its Discovery App.

NEW EPISODES OF 'JEOPARDY'.... SORT OF
New episodes of the syndicated game show "Jeopardy" begin airing today, which is always good news. On the other hand, these are new episodes that were actually produced before the industry shutdown. So in this case, "new" is a relative term.

Here is a rundown of the new shows premiering today....

1) Dead Still Series Premiere (Acorn TV)
Set in 1880s Ireland during the Victorian era of "postmortem photography," this dark comic murder mystery drama follows the strange adventures of Dublin's most famed memorial photographers, Brock Blennerhasset (Michael Smiley, Luther, who played Benny "Deadhead" Silver) and Conall Molloy (Kerr Logan, Game of Thrones, Alias Grace), as they take professional portraits of the recently deceased for grieving families. Meanwhile, tenacious detective Frederick Regan (Aidan O'Hare, Jackie, Dublin Murders) investigates a series of local murders and eyes possible disturbing connections between them and Brock. With a killer on the loose and a black-market trade of illicit pictures growing ever more dangerous, will Brock save his job or end up like one of his subjects? This series also stars Eileen O'Higgins (Mary Queen of Scots) as Brock's estranged, imaginative niece, Nancy Vickers.

2) The Big Flower Fight Series Premiere (Netflix)
Ten teams of florists, sculptors and garden designers push their talents to the limit to create extravagant floral installations in this competition show hosted by Vic Reeves and Natasia Demetriou. Facing elimination with every task set, these international teams of plant-obsessed artisans will be judged by florist to the stars, Kristen Griffith-VanderYacht and a slew of guest judges for a chance to display their own sculpture at London's Royal Botanic Gardens, Kew. 

3) Sell This House! Season Premiere (fyi)
Host Tanya Memme and designer Roger Hazard travel the country helping homeowners reinvent homes that have been on the market too long. After a hidden camera walk-through with prospective buyers sharing their likes and dislikes, Hazard transforms the home and stages it for another open house. 

4) Stargirl Series Premiere (DC Universe)
The series follows high school sophomore Courtney Whitmore (Brec Bassinger) as she inspires an unlikely group of young heroes to stop the villains of the past. This new drama reimagines Stargirl and the very first superhero team, the Justice Society of America. The show focuses on the character that started creator Geoff Johns' career as a comic book writer when he created her in 1999, lovingly inspired by his late sister who was killed in a 1996 plane crash.

5) The Sleepers Series Premiere (HBO Go)
This six-part drama series from HBO Europe follows an incredible story taking place at the end of 1989 in Czechoslovakia when the Soviet Empire was crumbling – an era which has rarely been documented on screen. In the midst of the Velvet Revolution, which brought 40 years of Moscow's dominance in the country to an end, an ordinary woman gets caught between the two worlds of State Security and the dissidents. She is gradually forced to uncover unexpected secrets kept by both.

For a rundown of all the new episodes of television premiering tonight, click here.

TOO MUCH TV REALLY IS A THING
This newsletter is called "Too Much TV" because....well, it's hard to keep track of all the new television premiering everyday. To help you prioritize your viewing, click here to see our list of more than 400 upcoming television premieres, movies and finales. You'll find listings from more than 70 networks, as well as streaming services and web shows.

If you'd like to get this daily feature as an email, subscribe to our free daily "Too Much TV" newsletter here

I'll be back with another one tomorrow. If you have any feedback, send it along to This email address is being protected from spambots. You need JavaScript enabled to view it. and follow me on Twitter @aysrick.