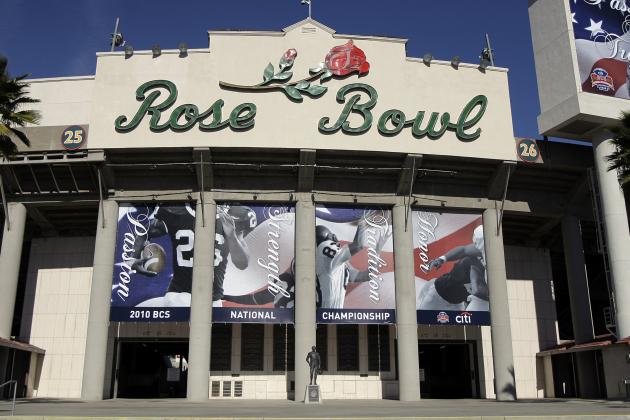 The 2016 Rose Bowl game is taking place in Pasadena, California on January 1, 2016. The game is the 102nd Rose Bowl and it will; pit the Pac-12 Conference champion Stanford Cardinals against the Big Ten Conference West Division champ Iowa Buckeyes. The game is arguably the highest-profile bowl game and given the explosion of people watching television on the Internet, the natural question is "can I Watch Rose Bowl Live online?"

You can stream the game and although there aren't any official free ways to do it, there are some options if you have a cable, satellite or selected other streaming subscription service account. Watching the Rose Bowl Live still isn't a painless process, but it is much easier than last season. With the game beginning at 2:10 p.m. PST, there are going to be lots of people wanting to watch this match-up.

Your first option if you have a cable or satellite television account is to use your TV providers app to watch ESPN live. While not every cable company offers that ability, all the large ones do. One example is the Comcast XFinity app, which allows subscribers to live stream a number of channels, including ESPN. Another option for subscribers is to download and use the Watch ESPN app. That also requires a cable or satellite TV subscription to sign in and use the app. But the Watch ESPN app not only allows you to stream the channel live, it offers up viewers lots of extras to go along with the game stream. One advantage of the ESPN app is that it's optimized for mobile and so it'll be easy to watch the game on your smart phone.|

There are some other legal streaming options if you want to watch the Rose Bowl Live. Dish Network has a streaming service that includes about 25 cable TV channels for $20 a month called Sling TV. Sling includes ESPN and you will be able to watch the Rose Bowl Game live on the service. Sling is available for smart phones, Roku, Apple TV, Google Chromecast and a number of other mobile devices. It's the best option for people who don't want a traditional TV account and it's definitely the cheapest option.

Then there are options which are technically legal, although that point would properly be disputed by the NCAA and the organizers of the Rose Bowl game. It's certain that quite a few people will be live-streaming at least parts of the game using free live stream services such as Periscope and Meerkat. These aren't direct versions of the ESPN broadcast, but generally streams that are created by someone pointing their smart phone at a TV and then streaming the game. The result is a stream that is free, but might be of dubious quality. And these quasi-legal streams can often just disappear without warning in the middle of the game. So that can be a bit frustrating if it happens at a pivotal point in the game.

So can you stream the 2016 Rose Bowl? Definitely. And there are plenty of options available, depending on how much money you want to spend and how much inconvenience you're willing to put up with to see the game.